Product Introduction – Automatic Paper Alignment Machine BT-R
on December 1, 2021
As many of you may not know, Pressio has a very popular product other than collating machine and wrapping machine.
It is the "Automatic Paper Alignment Machine, BT-R."
Printing companies and logistics companies are the common users of this product.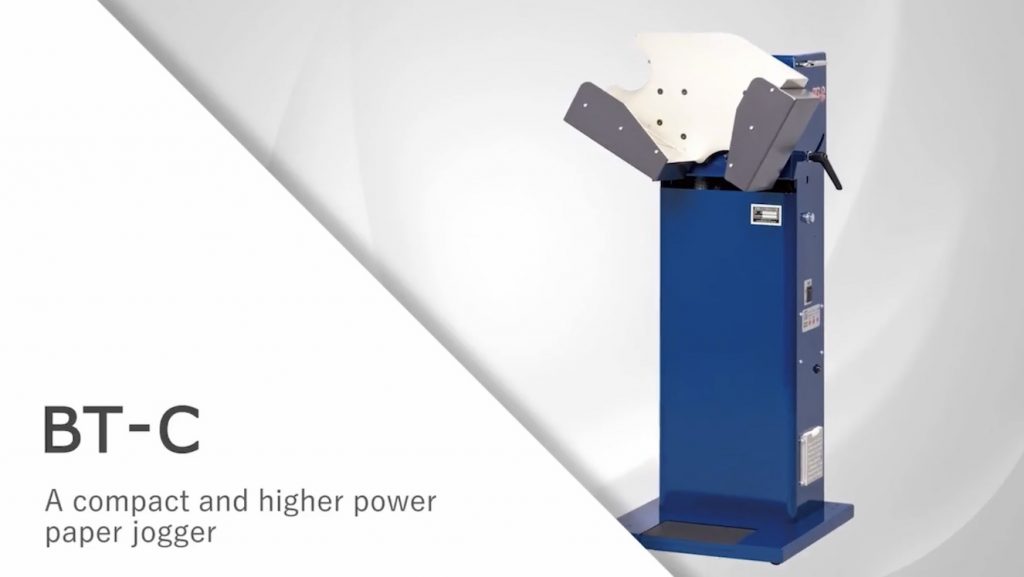 -When you want to neatly align the edges of leaflets or flyers after they are collated so that they look nice.
-When paper samples are stuck together after they are printed.
In such cases, try using Pressio automatic paper alignment machine.
You could easily and quickly align the paper samples.
(For paper samples that are just printed, by applying some air blow you could avoid the papers from sticking together.)

Product size is very compact despite the fact the air volume and pressure are powerful.
It doesn't take up much space, so it won't get in the way of other work.
You can easily move the machine as well.
---
< Features of Pressio automatic paper alignment machine >
1.Height adjustment in 5 steps
Height can be adjusted in 5 steps, each step difference is 100mm. By choosing the right height it allows you to work with less burden.
2.Vibration function
With powerful vibration, it could quickly align the paper samples and finish them neatly.
3.Air function
Has an "air function" that blows air into a set of paper samples.
Can avoid static electricity by blowing the air into a set of paper samples. As a result, it could prevent the double feeding when collating the papers.
You could choose from 3 different levels of air volume.
4.Automatic start function
Has an "automatic start function" that starts automatically just by placing the paper samples on the tray. It also has a "foot switch" that allows you to start/stop by stepping on it.
You could choose flexibly to your work environment.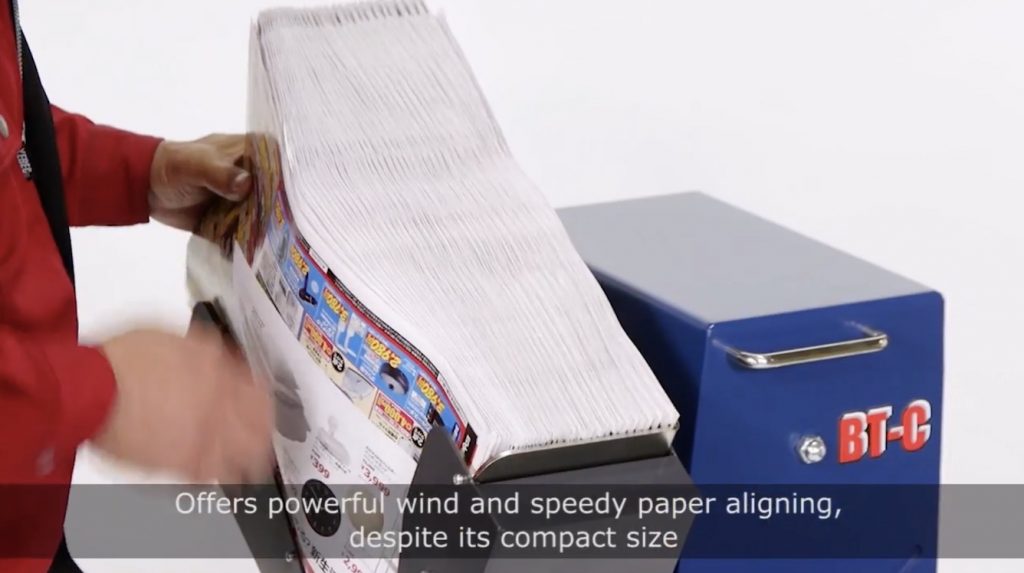 Many companies are still doing paper alignment manually.
If you start using Pressio automatic paper alignment machine, you can significantly reduce the work hours.
This may be a great opportunity to think about introducing our automatic paper alignment machine.
If you're interested in our products, please please feel free to contact us.
Refer to our products on this website.
Thanks.