Characteristics
Flat wrapping
Safe and easy to place paper samples(items) in machine
The sample does not get curled up, making it easy to read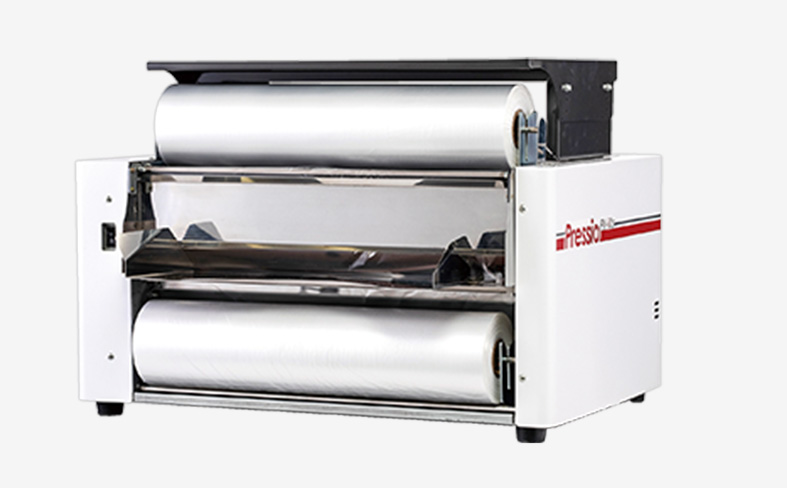 Pressio's machine can wrap papers with semi-transparent plastic film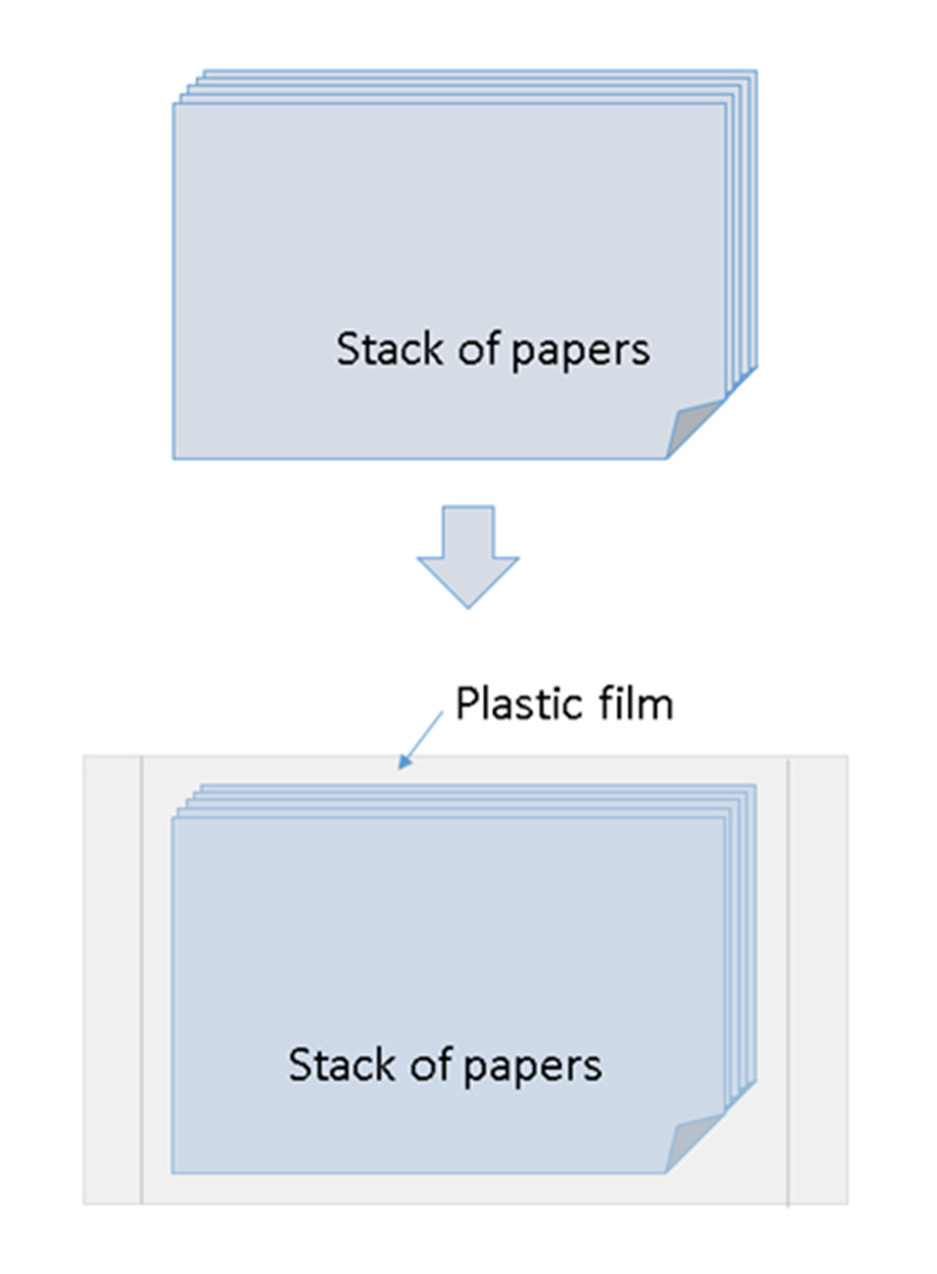 Standard dimensions of material wrapped by Pressio's machines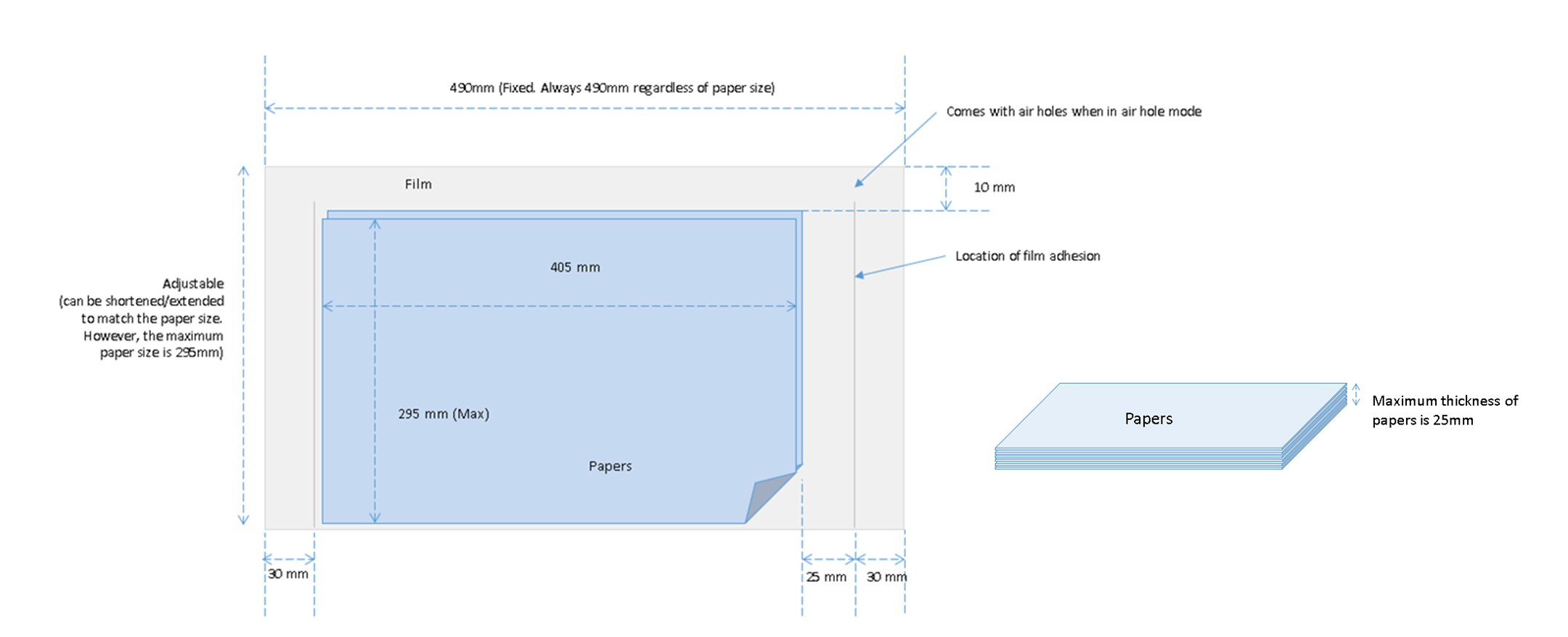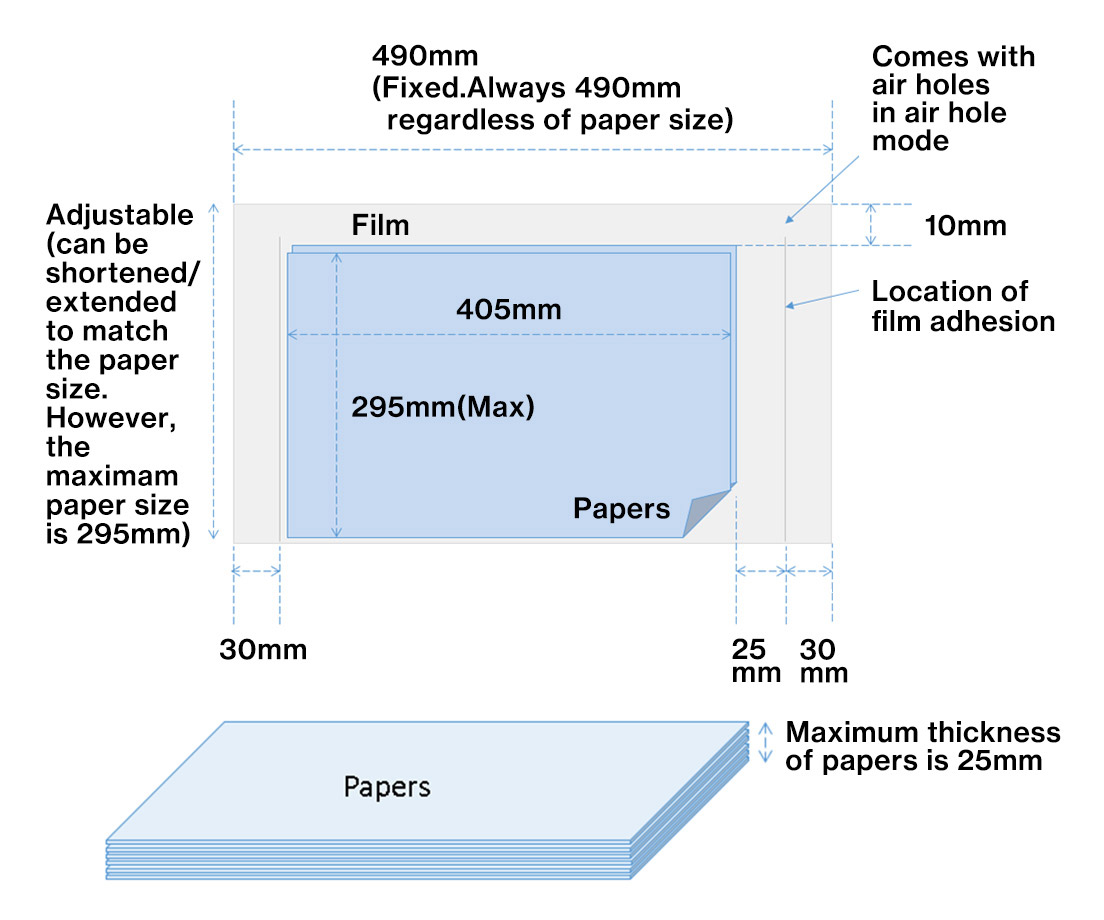 Easy air-hole adjustment
Can switch between with/without air-holes with the push of a button
When in "without air-holes" mode, fully airtight and water proof
When in "with air-holes" mode, excess air flows through the air-hole, so the wrapped paper samples (newspapers) can be stacked stably, without toppling over.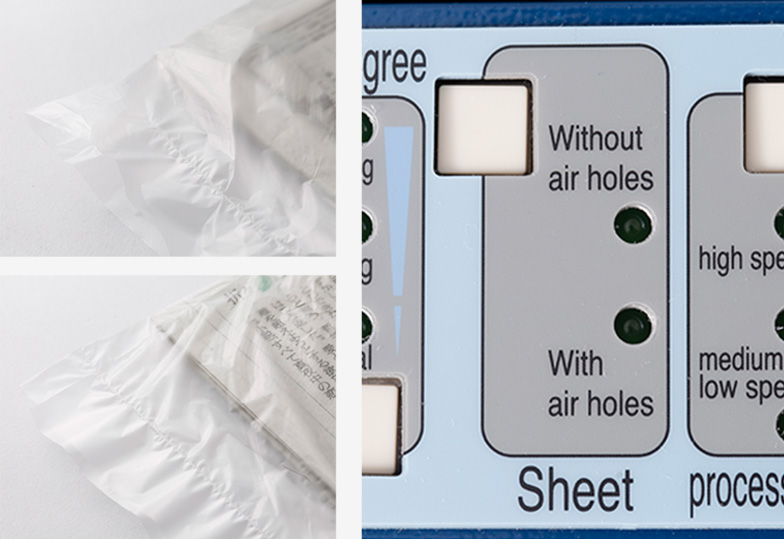 Stand (for RV-iXs)
Easy to take out pile of samples after it is packed
Wheels allow easy movement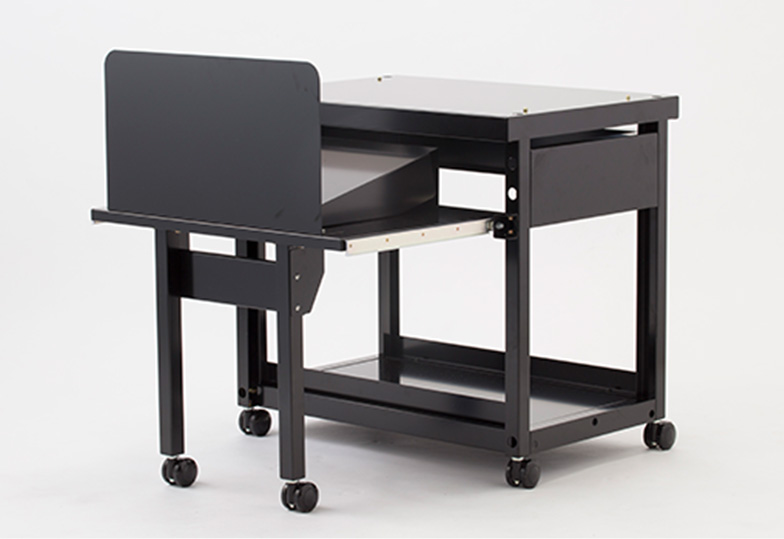 Low noise
Motor-driven, causing little noise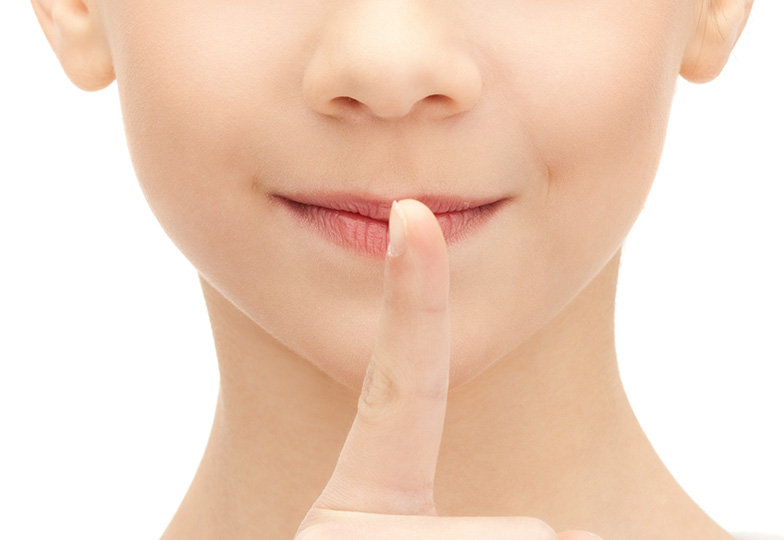 Stable loading
Loading at the height of the hip, allowing easy handling to the next process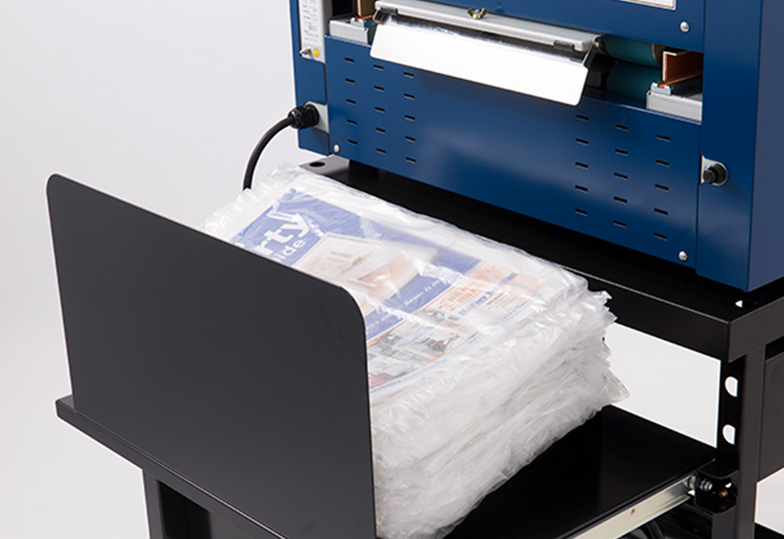 Applications
Newspapers
prevents newspapers from getting wet from rain, sprinklers, etc.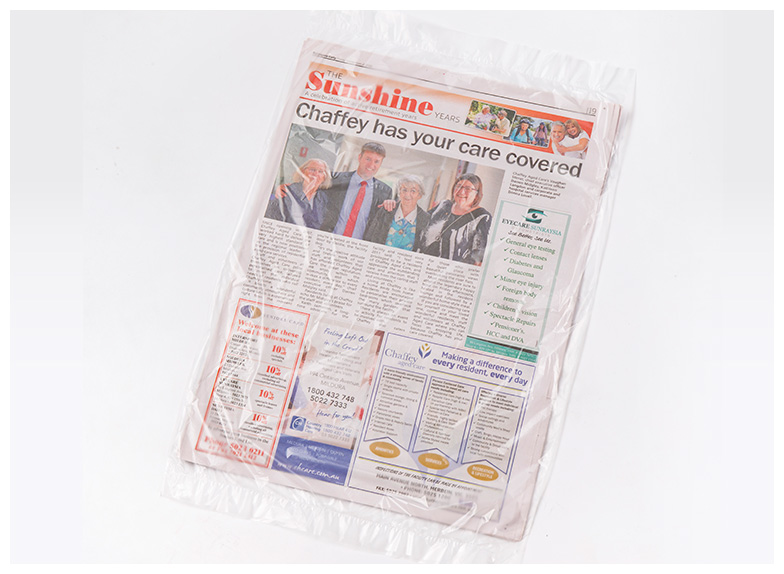 Flyers and advertisements
wrap several advertisement flyers together to form a set of flyers.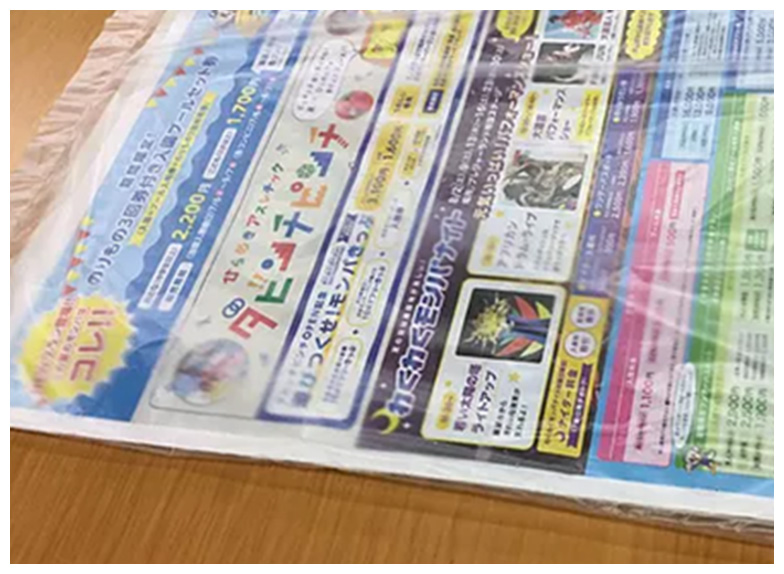 Freebies
wrap freebies such as teabags, shampoo, and face mask, together with paper flyers.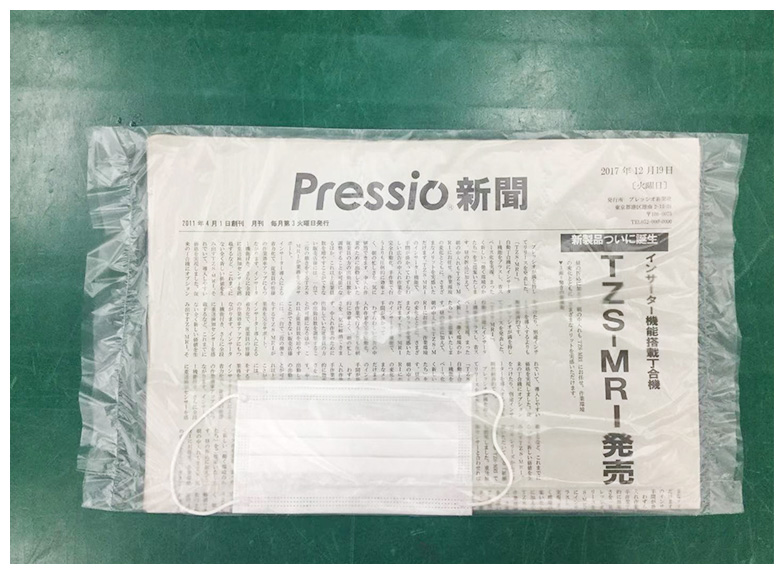 Examples of our machines in use
Case study:

Australia
Client sector:

Newspaper company

Product:

RV-8 / wrapping machine

Application:

Wrapping of newspaper with plastic film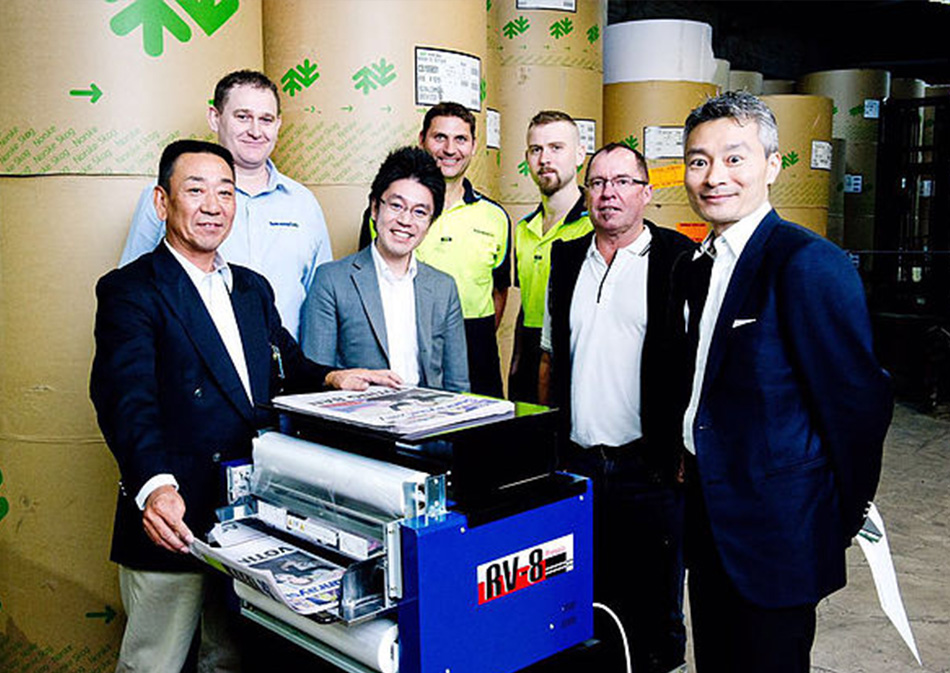 Line-up
RV-iXs (horizontal)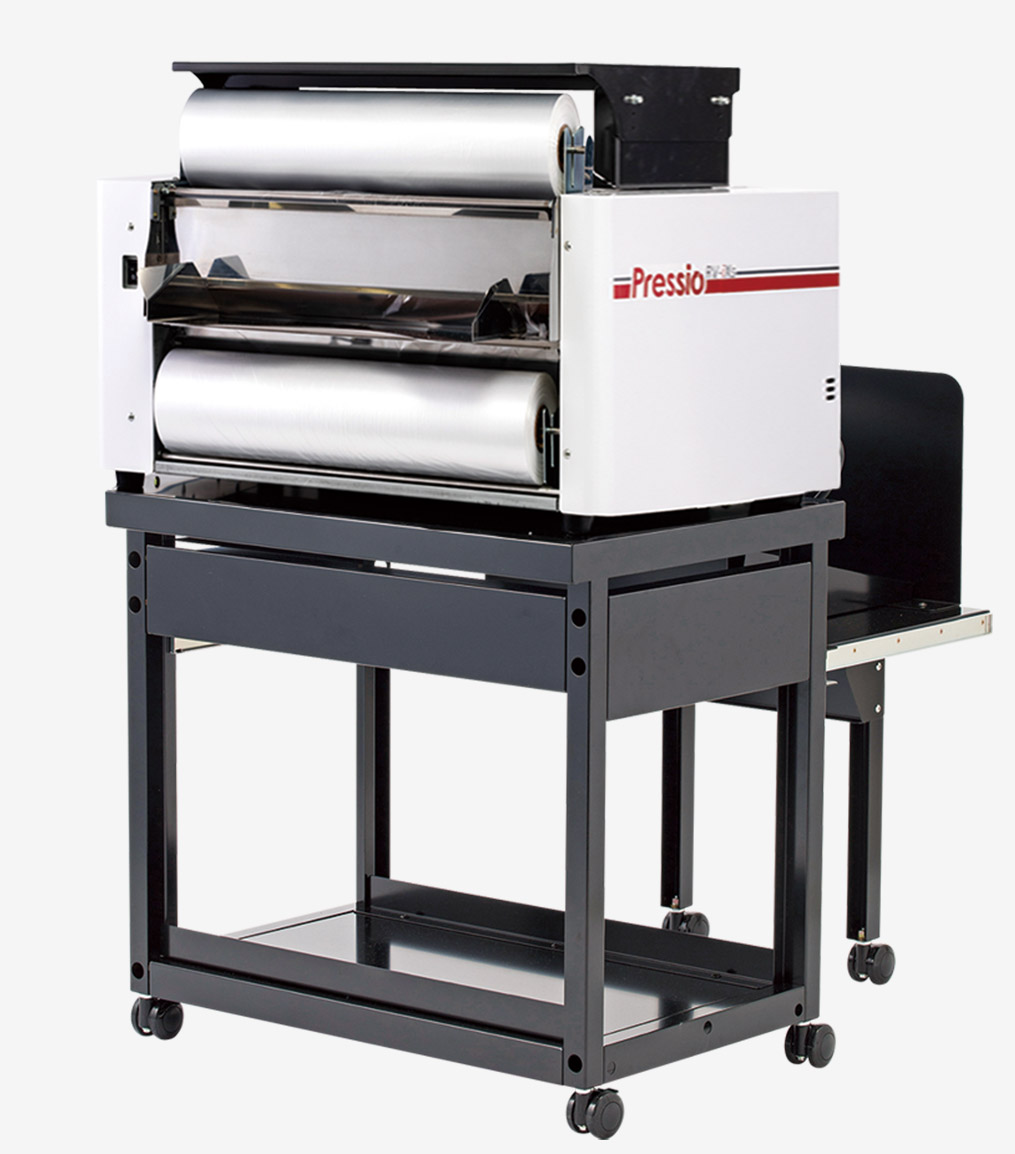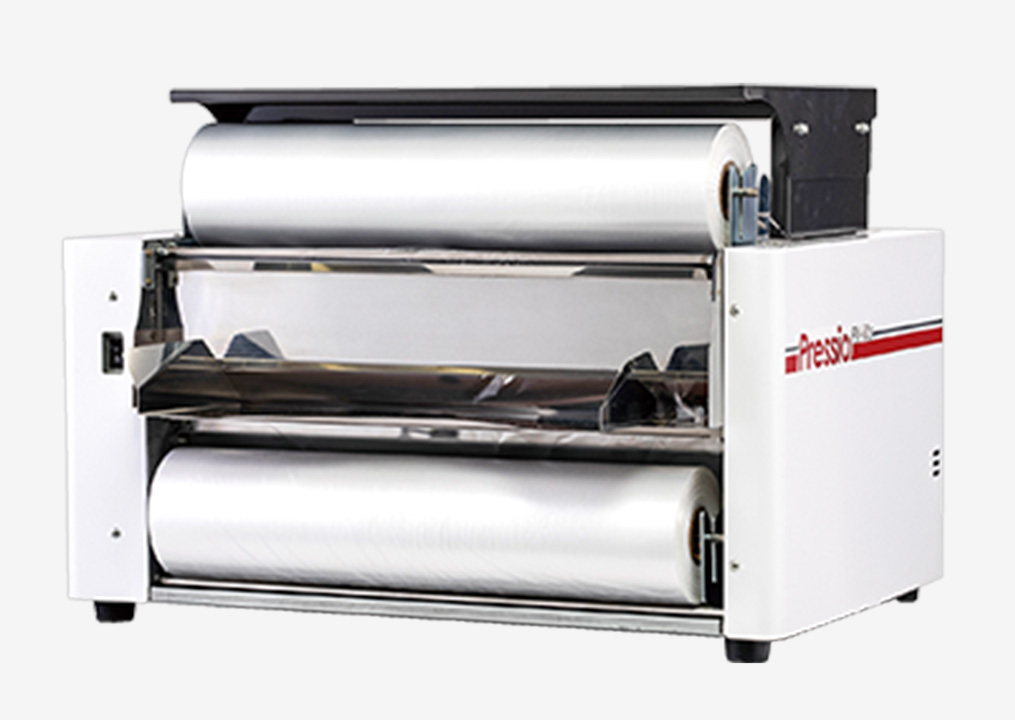 RV-iX (vertical)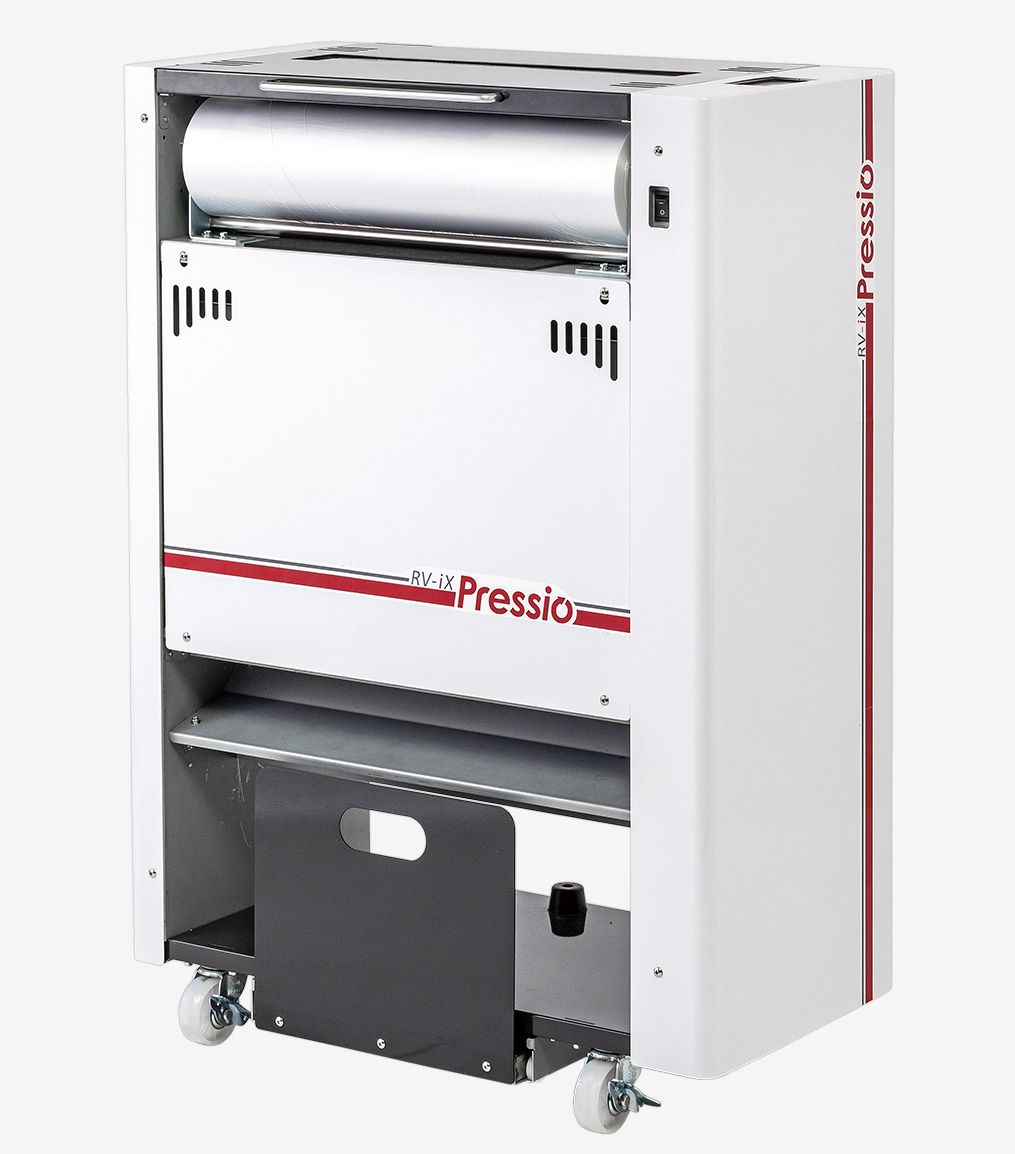 Original film
Please use our original film, in order to maximize the performance of RV-iXs and RV-iX.
Characteristics, etc.
Uses 2 rolls at a time. Wraps around 4,000 units.
Each box contains 4 rolls, and each roll is 1,200 meters long.
There is also a long-type film, to be used when wrapping thick material.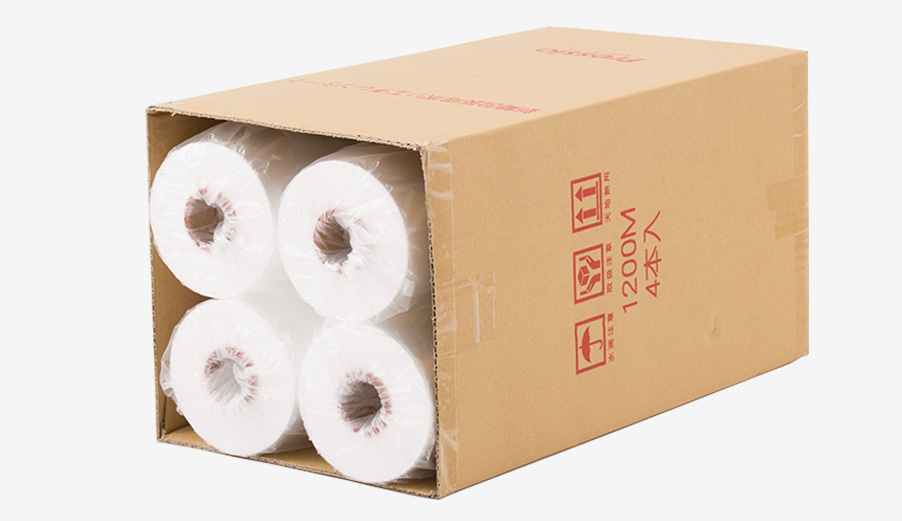 Specifications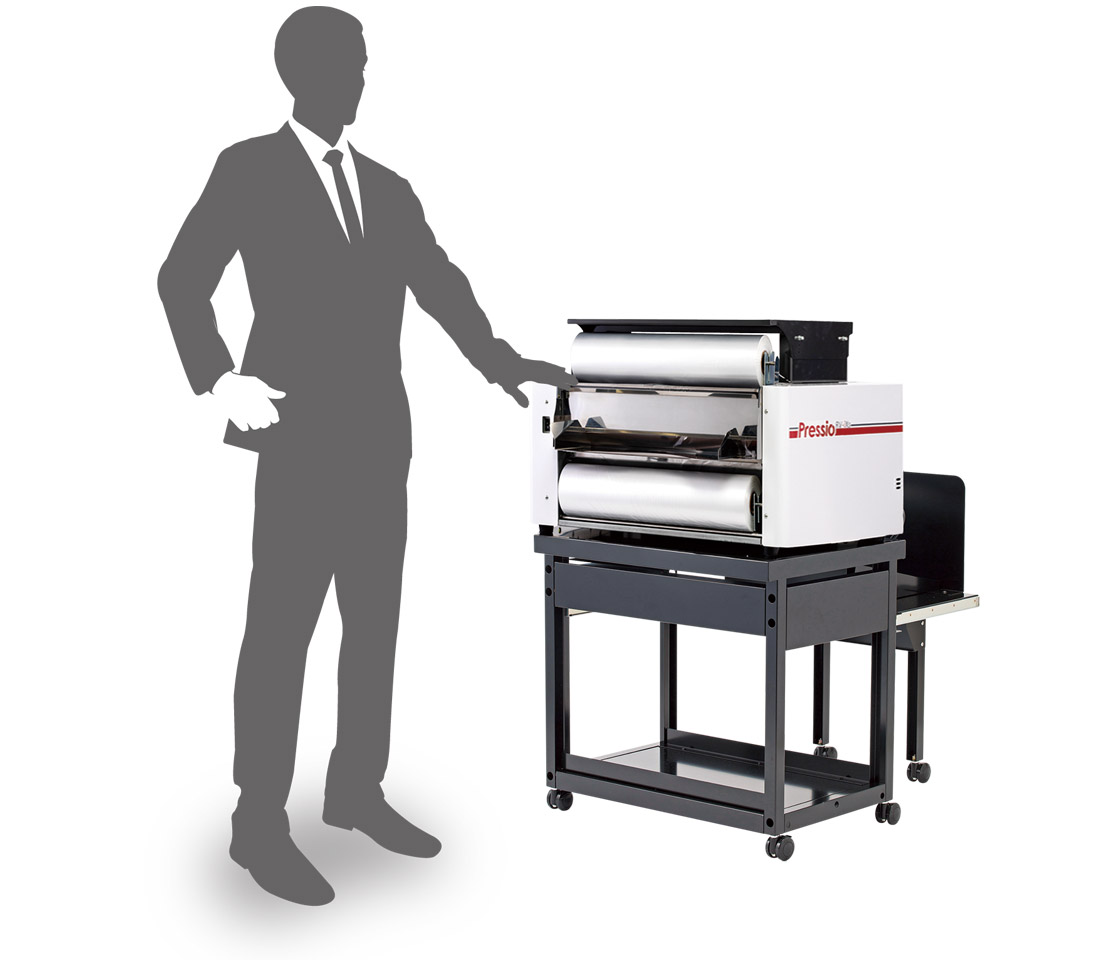 RV-iXs with the stand
(data for stand on the right)
Stand(for RV-iXs)
RV-iX
Direction for inserting paper
Horizontal
—-
Vertical
Processing speed
70 to 85 sets per minute
—-
75 to 90 sets per minute
Size and thickness of material that can be packaged
275 x 410mm at a maximum,
0.2mm to 23mm in thickness
—-
275 x 410mm at a maximum,
0.2mm to 23mm in thickness
Film to be used
Pressio film (HDPE)
—-
Pressio film (HDPE)
Exterior size
H
472mm
655mm
950mm
W
675mm
660mm
670mm
D
612mm
445mm
380mm
Weight
45kg
20kg
64kg
Power supply
AC100V 50-60hz
—-
AC100V 50-60hz
Power consumption
575w
—-
575w
FAQ
Q1:What size / thickness can it wrap?
A1:Size : Up to 295 mm x 410 mm
Thickness: Up to 23 mm
Q2:What is the wrapping speed?
A2:Standard speed:4,200 packages per hour (5,100 packages per hour at maximum)
Q3:How many packages can be processed from the rolls
A3:3,800 packages per 2 rolls, 7,600 packages from 1 box
Inquiries
We will respond flexibly and promptly to various paper sample wraping needs.
Please send us a sample, and we will test whether our product can process it, and get back to you. Please feel free to contact us.