Case Studies of Wrapping Machine for Flyer distributor, Newspaper, Publishing Industries
on August 2, 2021
Pressio flat wrapping machine is useful for flyer distribution, newspapers companies as well.
For many years, Pressio wrapping machines have been used  especially by a lot of newspaper companies all over the world.
Compared to a big wrapping machine, Pressio wrapping machine is not as expensive, but the wrapping speed reaches roughly 4,000 sets per hour, hence a lot of companies often choose Pressio wrapping machine.
---
< Conventional situation >
In many countries, newspapers are not often wrapped (packed) by plastic film, therefore when it rains the wet newspaper is often delivered .
Also, even though newspaper is wrapped by plastic film, it's often wrapped in a roll, hence the subscribers cannot turn the curled pages smoothly.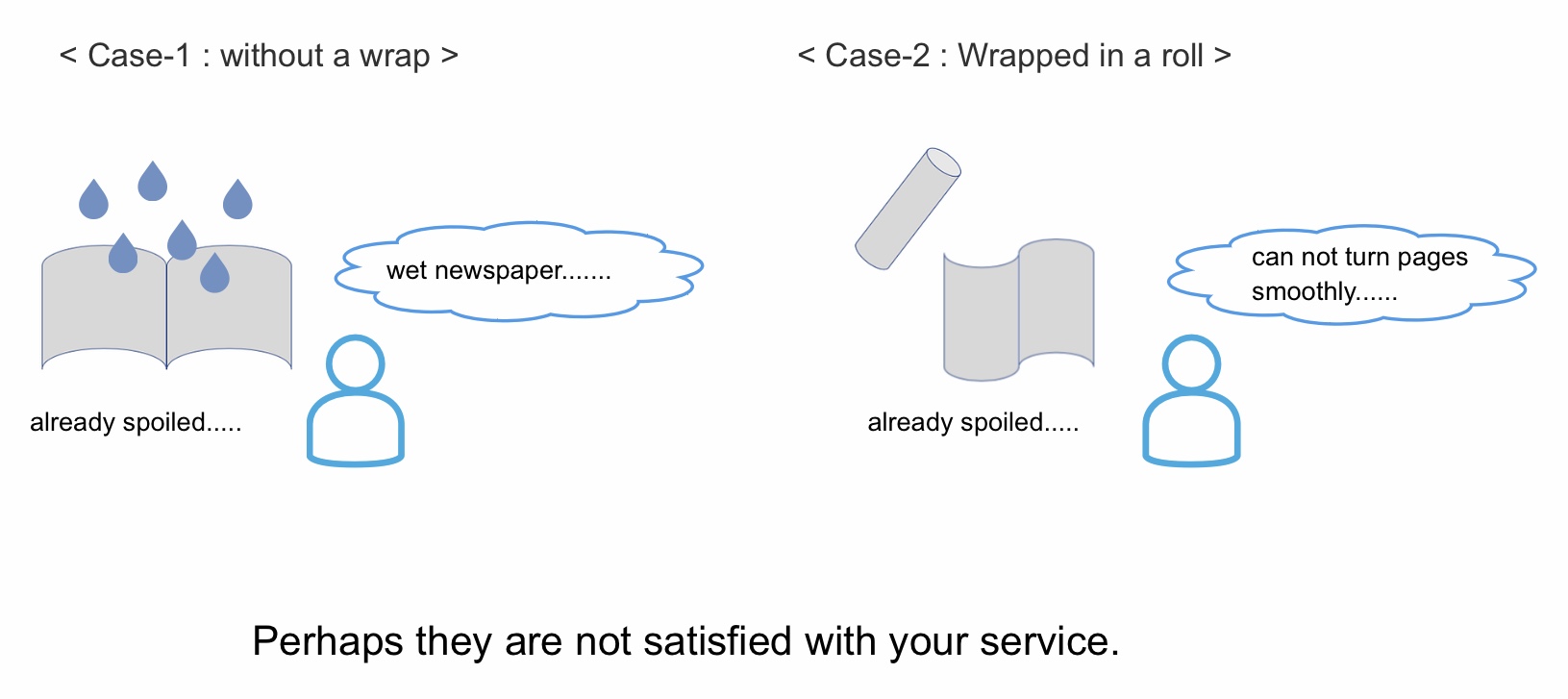 ---
< In the case of using Pressio products >
If the publishers adopt Pressio flat wrapping machine, the above issues would be all solved very easily.
It can be water-proof and wrapped as flat, therefore the subscribers are all able to read the newspaper while feeling comfortable every day.
Also, if the publishers made use of Pressio collator, it would be possible to offer an additional attractive services for the subscribers.

As an additional attractive service,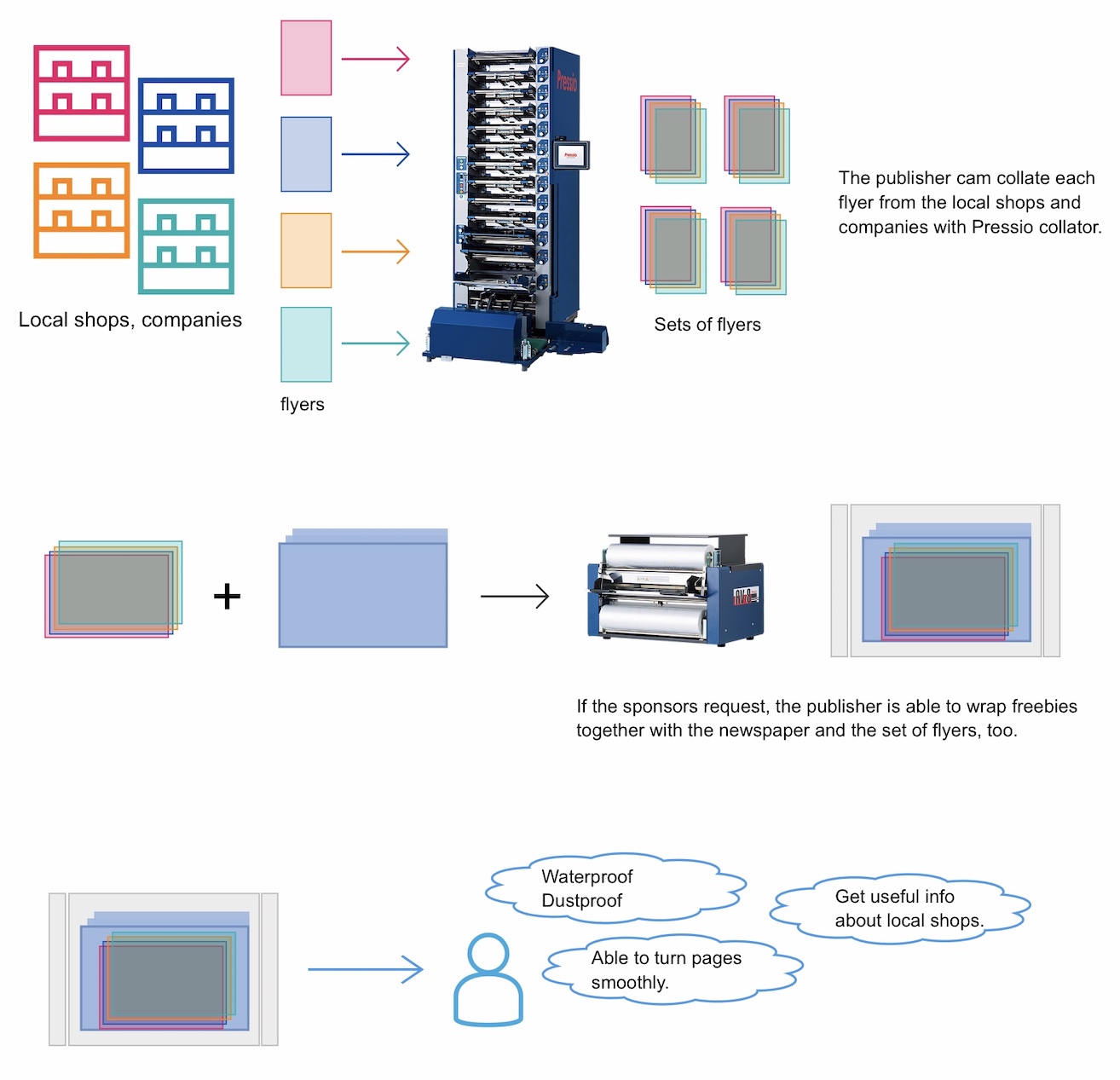 ---
< What are the benefits? >
Publisher, newspaper, flyer distribution companies
– Able to improve the subscriber's satisfaction.
– Able to differentiate with your competitors.
– Able to offer a new promotion service to the local shops and advertisement companies.
Subscribers
– Able to read the newspaper or flyers comfortably.
– Able to get the additional useful information (from ads, flyers etc.).
Local shops and sponsors
– Able to approach subscribers directly.
– Able to make consumers feel comfortable with clean newspapers or flyers.
---
< Wrapping size >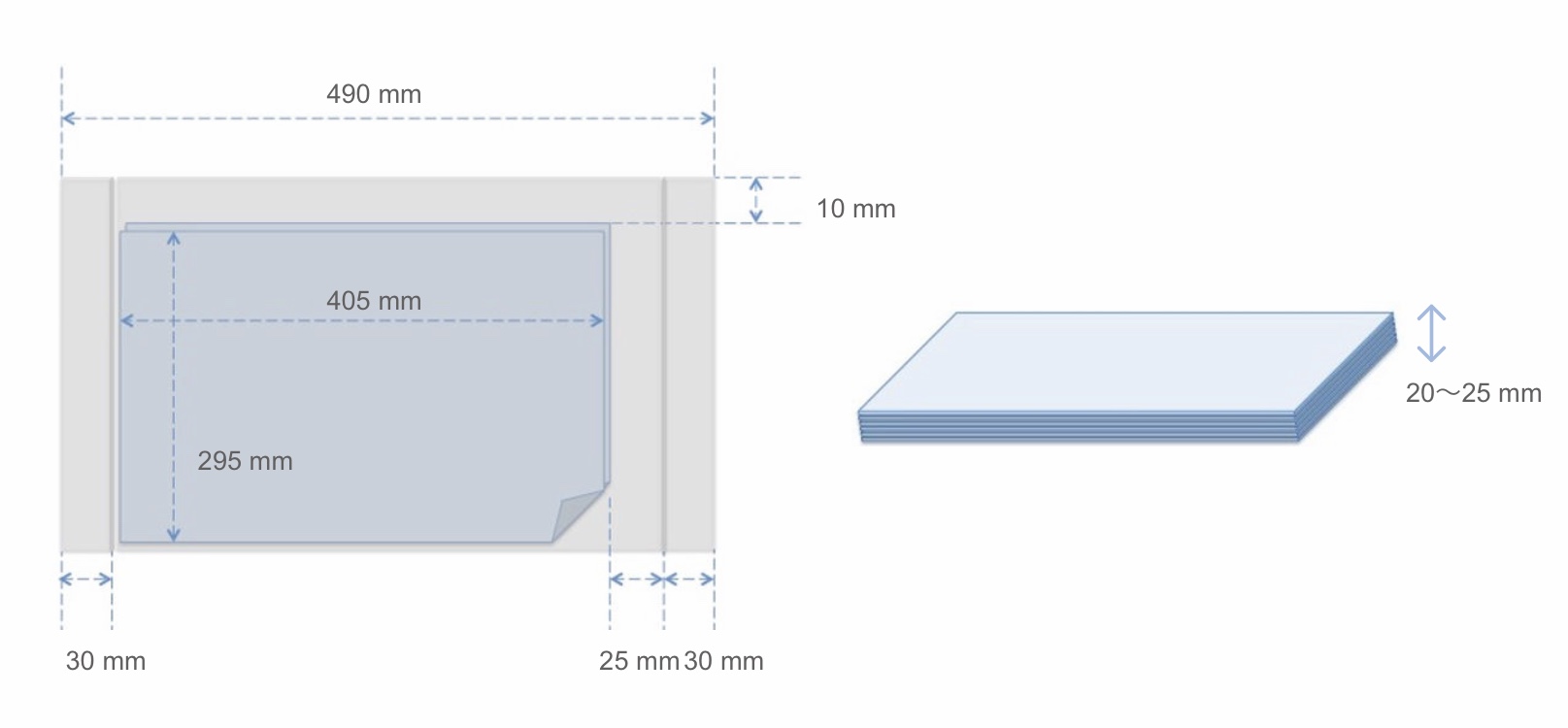 < Plastic film roll >
We provide customer with Pressio genuine plastic rolls for our wrapping machines.
In order to maintain the machine quality, please use our genuine plastic rolls.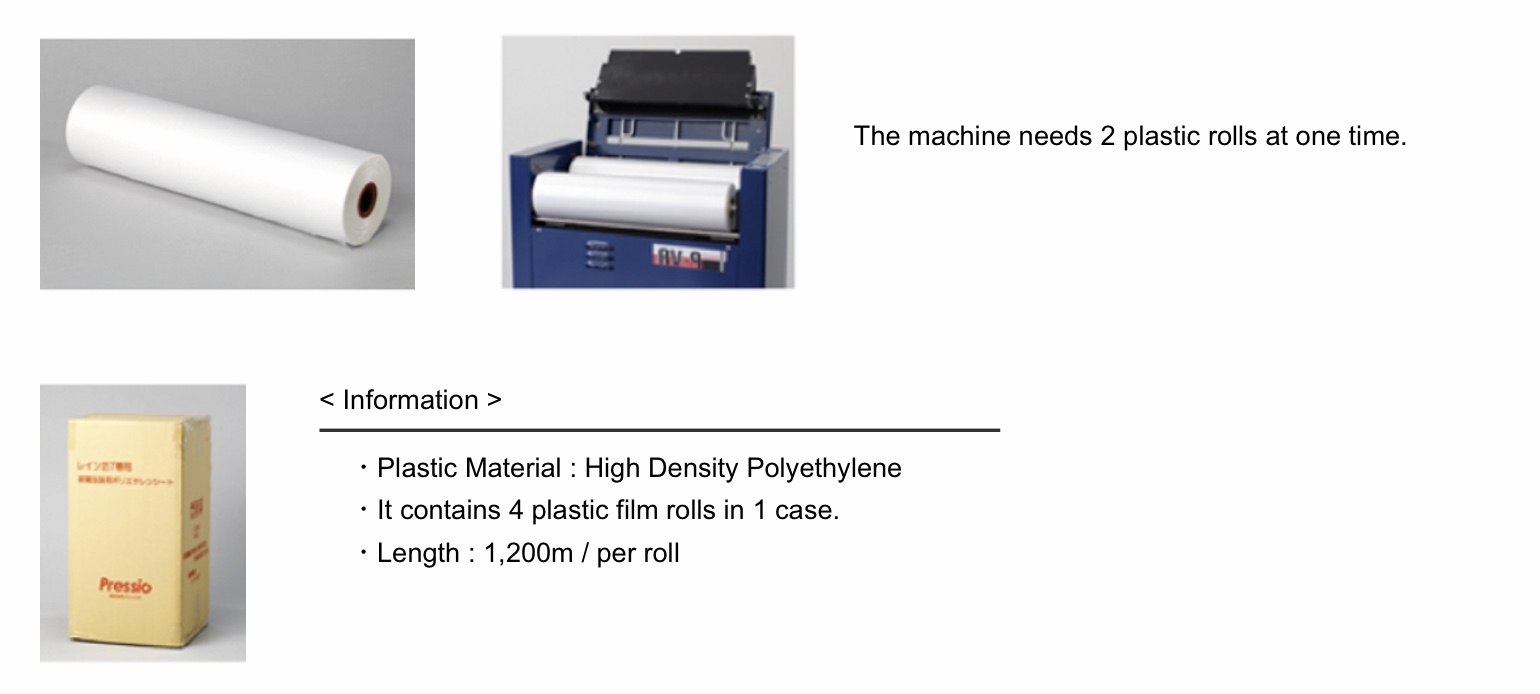 ---
< YouTube videos of Pressio wrapping machine and Pressio collator >


Pressio wrapping machine
If you're interested in our products, please please feel free to contact us.
Refer to our products on this website.
Thanks.