Case Studies of Collating Machine for Flyer/Leaflet Distributions
on September 6, 2021
Pressio collating machine and wrapping machine can be useful in the business which delivers advertisements such as flyers and leaflets to individual residential mailbox.
Many of the sponsors often have advertisements in different styles, such as booklets, thin leaflets, and double-folded shapes.
With the conventional collating machines it is impossible to collate those types of ads and there are many cases where people are putting together the ads manually.
If such companies could use Pressio collating machine, they would be able to efficiently mechanize the procedure to set ads and eventually it would improve the business operation by reducing time and costs.
In addition to improving operational efficiency, you can also solve the problems of ads distribution services.
---
< Conventional situation >
Usually many companies, shops, and restaurants have their own staff hand out their ads manually and many people including commuters are annoyed with it.
Also if each sponsor company uses a local delivery company to post the ads to customer's mailbox, the mailbox will be a mess due to different delivery company posting variety of ads. It could end up with complaints from the customers to the sponsors.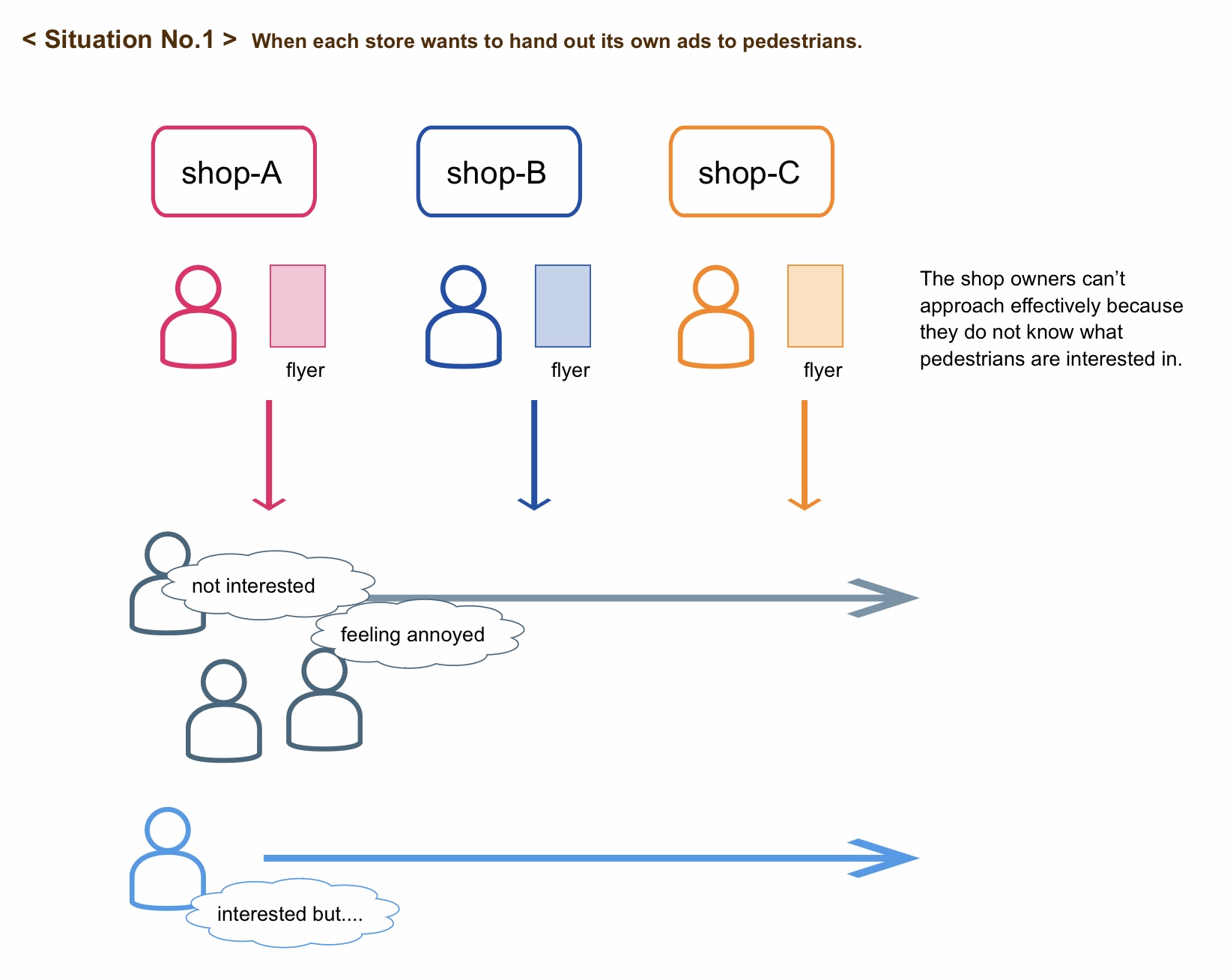 Even if someone has an interest in one of the ads, it is sometimes difficult to grab one having that many pedestrians are around and crowded.
Or the worst case is that he or she does not notice the ads due to the crowdedness.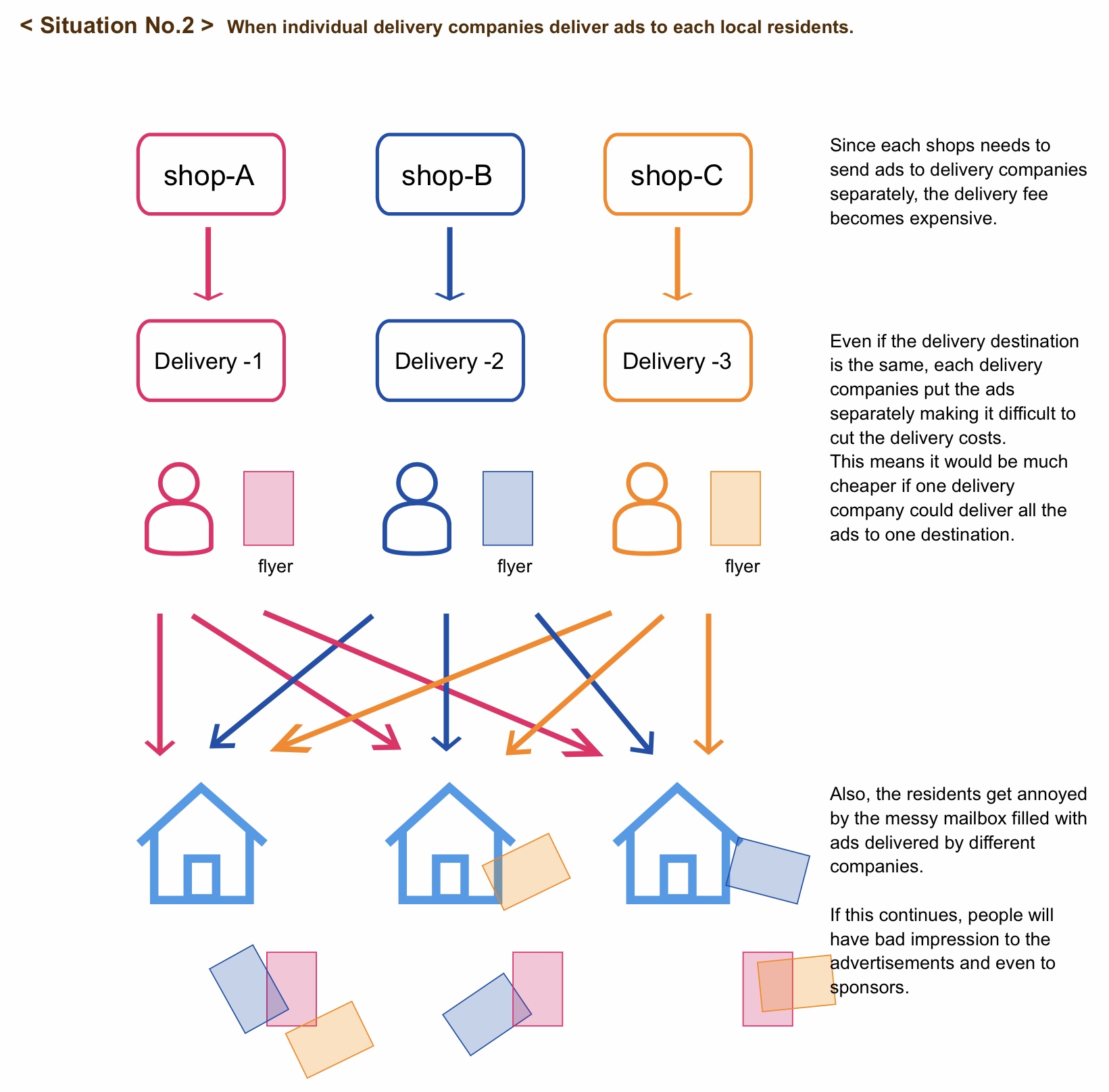 In the Situation No.2 case, the shops, delivery companies, and residents all are not satisfied with the situation and the impression they get from the ads worsens.
---
< If you use Pressio machine >
If the delivery company first collates all the ads and wraps the set of flyers/leaflets with a plastic film, the problems we have will be solved.
In addition, the delivery company may be able to deliver the ads not only to individual homes but also to public places such as hospitals and offices.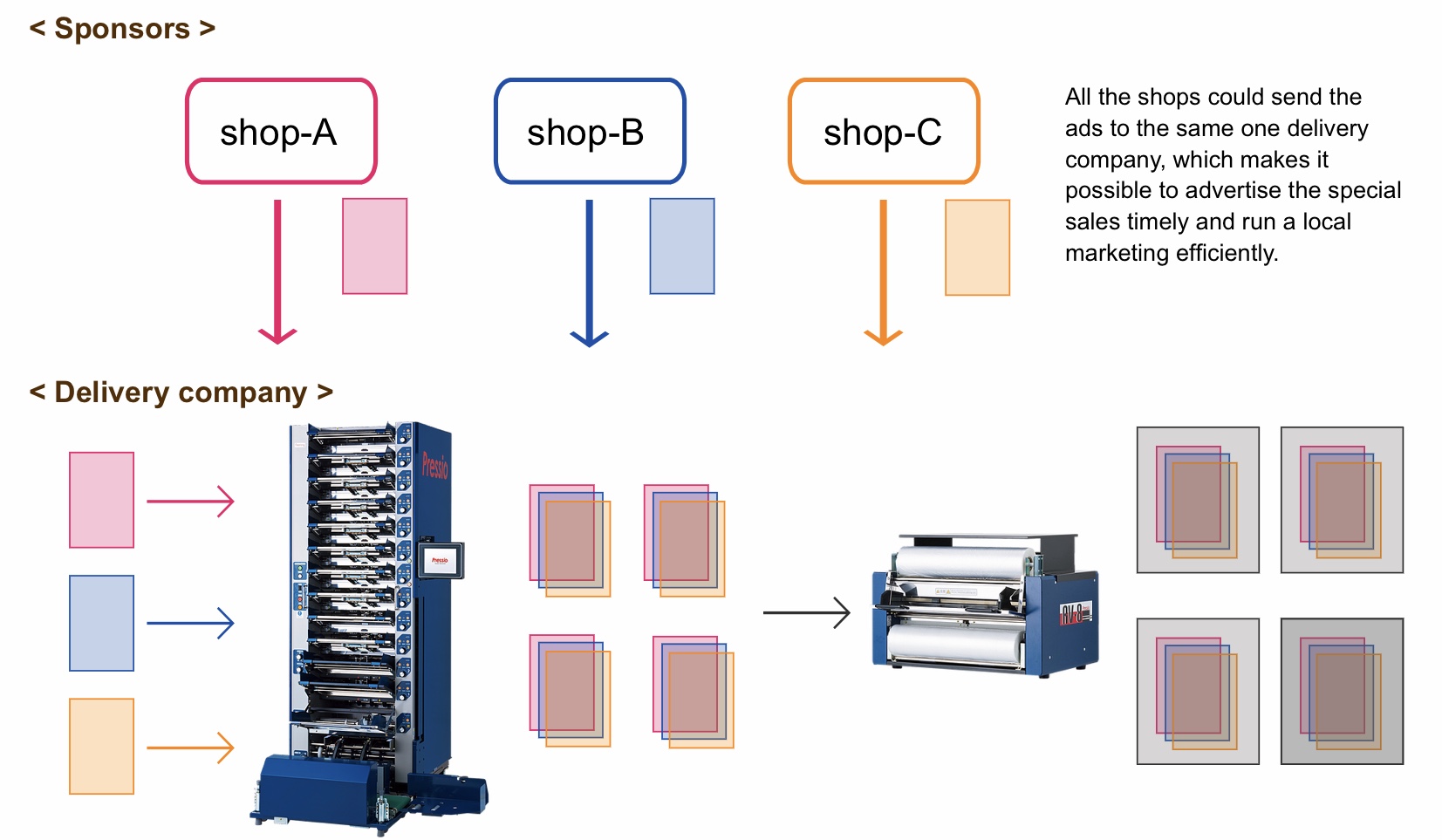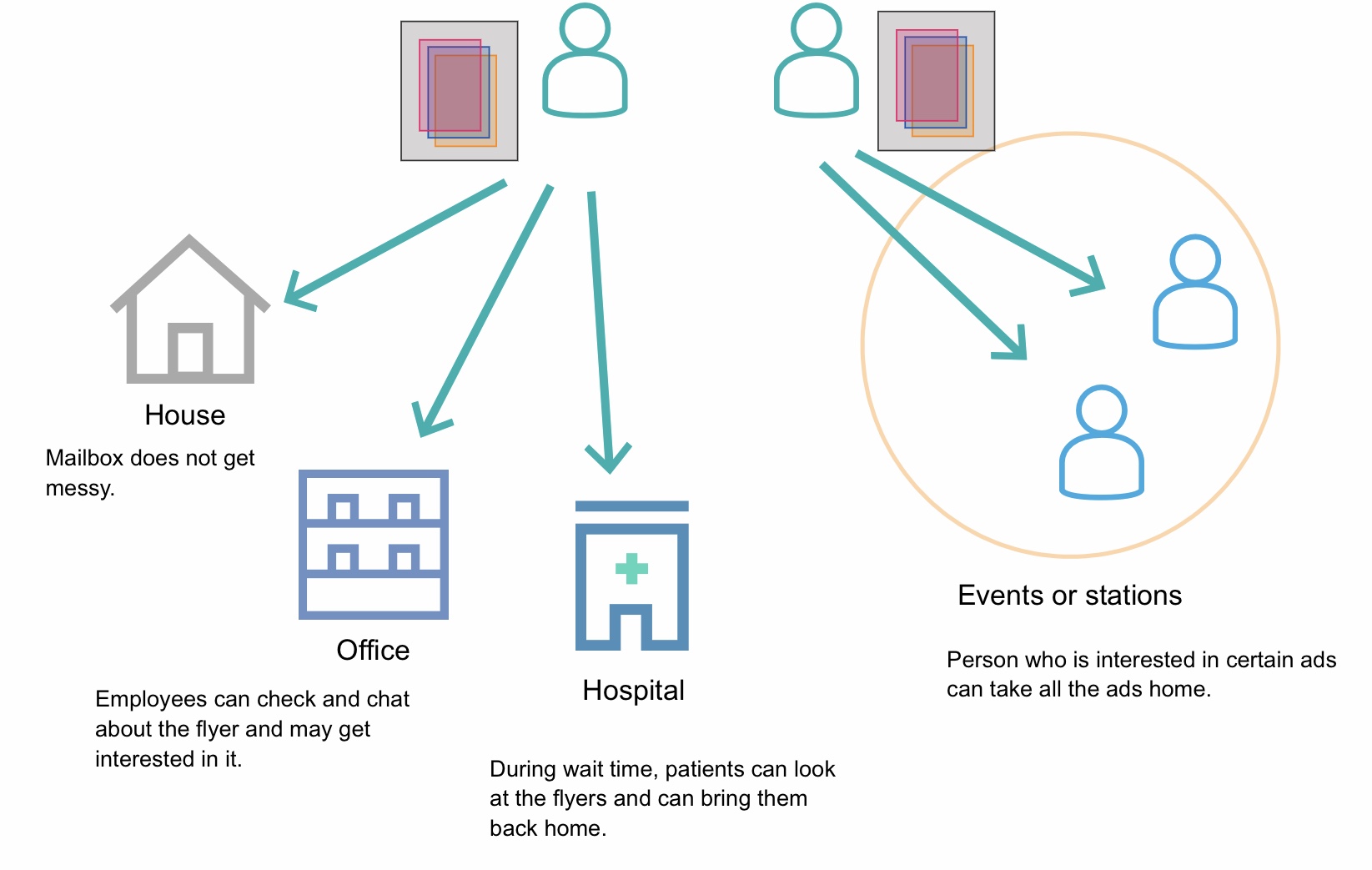 If the companies related to printing, delivery logistics, and flyer distribution could install Pressio machine, they will have chance to develop a new business.
Especially for printing companies it is suitable because they can make their flyers and leaflets on their own.
Also for delivery logistic companies, it is suitable because they can deliver to residential address and also to public places.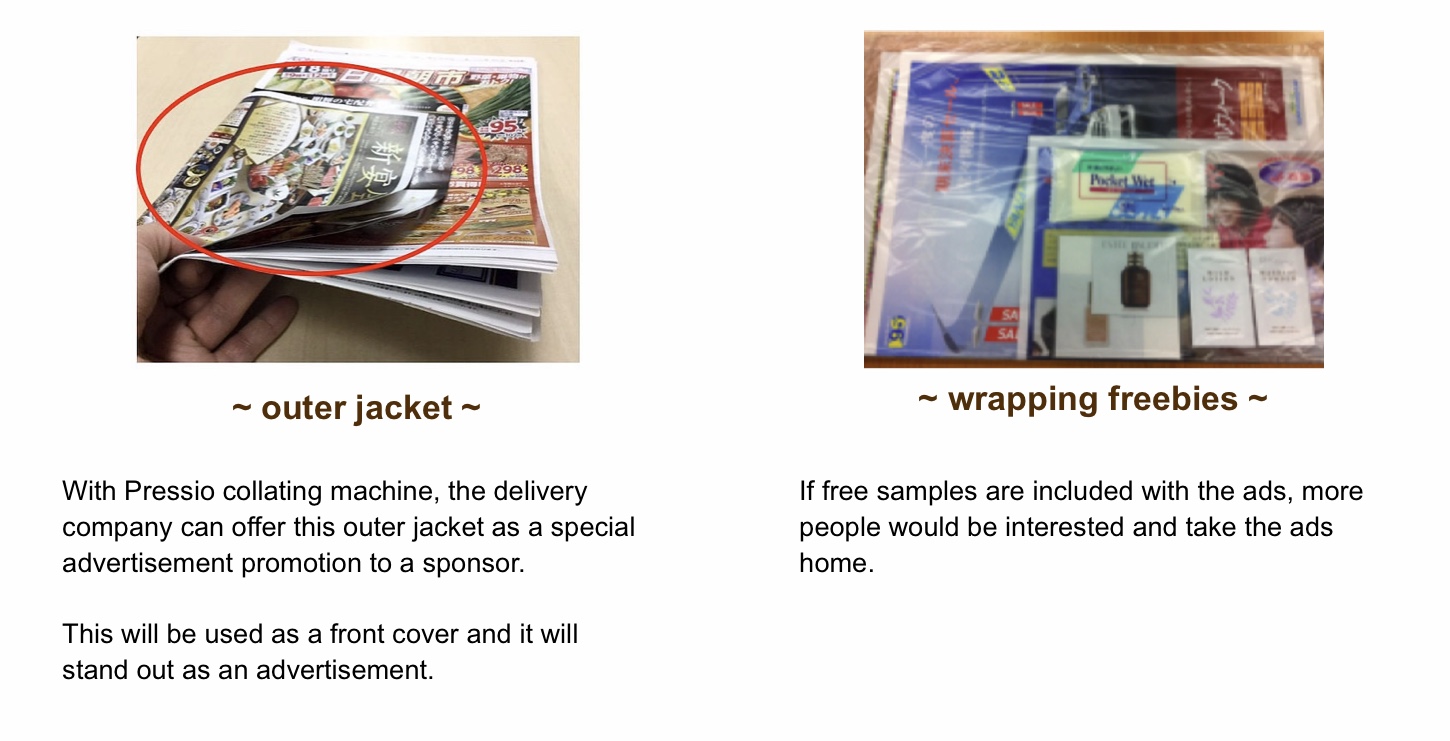 ---
< What kind of benefits are there? >
Sponsor's point of view
-Can do a marketing according to a local area and do a special sales timely.
-Can efficiently approach potential customers and can remind the frequent customers as well.
-By handing out freebies with the ads, can carry out a test marketing.
-Can get in contact with public spaces such as hospitals and offices.
-By making use of outer jacket, can differentiate from other shops.
Delivery company's point of view
-Can be an increase in the added value of existing delivery services.
-Can satisfy both the sponsors and the consumers.
-Can differentiate from other delivery companies who are only doing regular deliveries.
Consumer's point of view
-All ads are available at the same time and can easily take them home.
-Can get a free sample.
-Can get necessary local information timely.
-Can take a look at the ads while waiting in a public space such as hospitals, stations, offices, etc.
It's a new business that makes sponsors, delivery companies, and consumers all happy.
---
< YouTube videos of Pressio wrapping machine and Pressio collator >
If you're interested in our products, please please feel free to contact us.
Refer to our products on this website.
Thanks.