Collating Machine | Case Study of Customer in the Logistics and Warehouse Industry
on March 7, 2022
Today let us introduce you a case study of a customer in the logistics and warehouse industry.
In fact this customer has been using our collating machine since spring of 2021, and this is the second installation.
All the employees are satisfied and say, "It is easy to use, the collating speed is fast, and there are very few errors." We are grateful to hear these comments and how nice it is to know that our collating machine is contributing to people around the world.
We hope you can find the selling points of the Pressio collating machine by reading this article.
---
This customer is in charge of inventory management and delivery of a mail-order company for members. When sending products to members every month, they include information note, pamphlets, and leaflets of many different kinds.

They were packing these things manually until recently, but as the number of samples increased they decided to mechanize this operation from 2021.
Before using the collating machine, it took them 30 people for 6 hours to do the work manually, but now after the installation of the machine, 3 people can finish it in 3 hours.
Everyone is very much satisfied with the high efficiency.
Due to the confidentiality we cannot show all of the paper samples, but this customer uses mostly A5-A4 size paper folded in half or a small booklet.
*Please refer to the photo below.
As you can imagine, it is very difficult to collate folded paper samples and booklets with a conventional collating machine, but with the Pressio collating machine you can do it without any problem.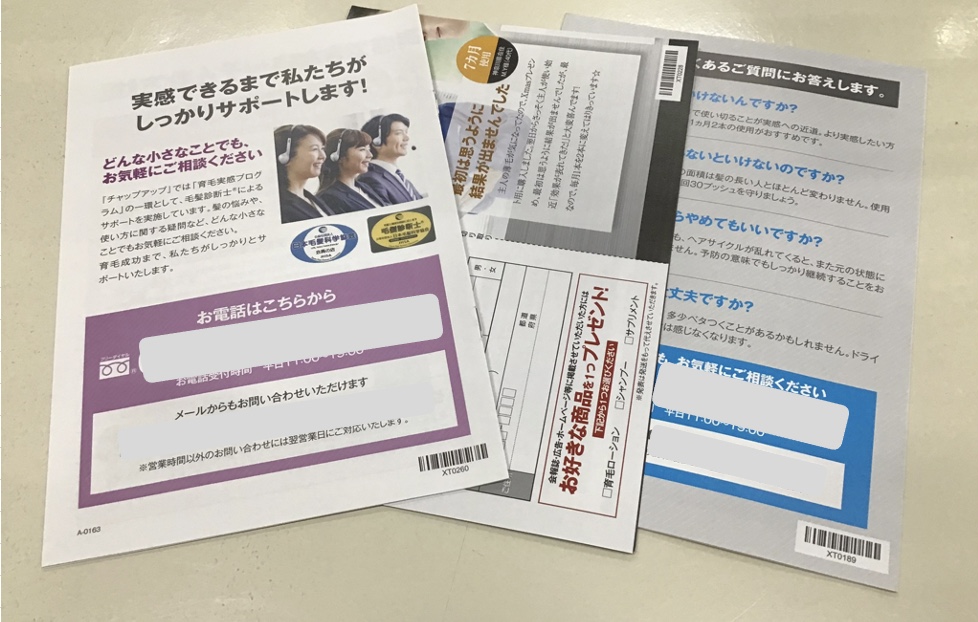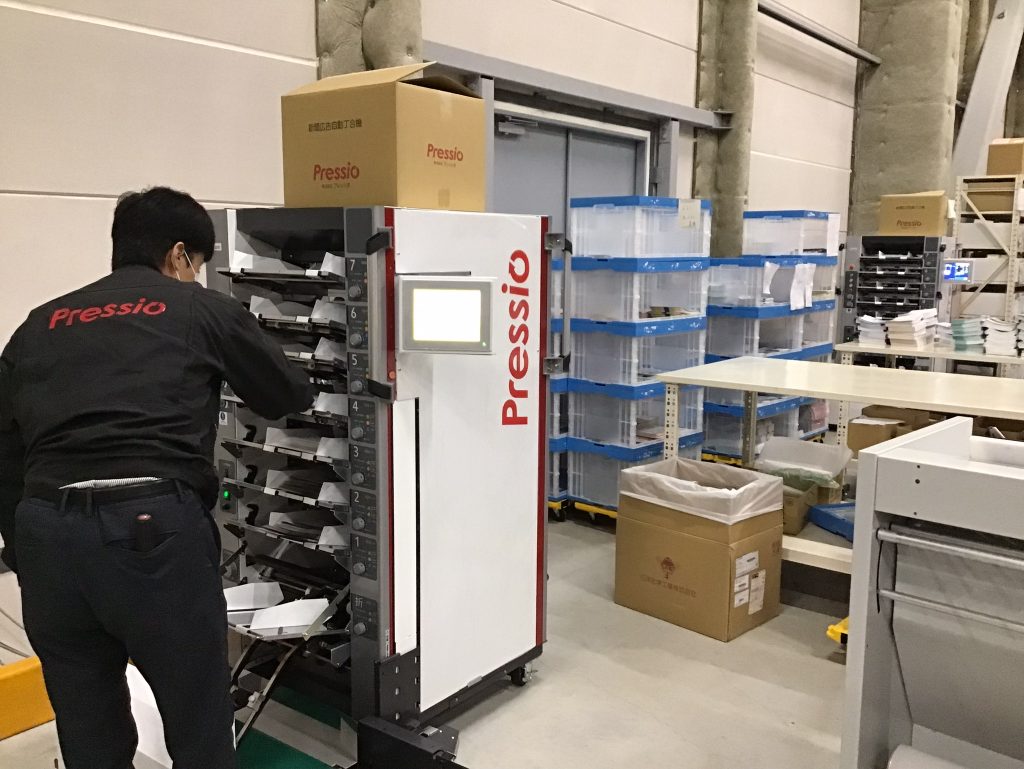 One of the selling points of our collating machine is that it can handle booklets of different sizes and different number pages.
Also unlike other large line equipment, it is very easy to set up and adjust. It can be easily operated by students, females, and elderly people who are usually not familiar with machine. In fact, it was all female employees who operated at this customer's office.
Below is the video that shows you how to collate the sample papers.
Due to the confidentiality of the customer, the types of samples that can be taken and introduced in the video are limited, but we collated 12 different types of leaflets on this day.
Pressio collating machine does not take up space because there are trays on the back side as well.
Also the multi-tray function of our collating machine allows you to set same paper samples on 2-3 trays. Therefore when one tray is empty, it automatically feeds the sample from the next tray. With this multi-tray function you do not need to stand beside the machine all the time watching, instead you could leave and work on other tasks
In addition, there are various functions such as selection collating function.
Please refer to the product introduction page for more details.
URL : Pressio Collating Machine
If you could send the paper samples to Pressio factory, we would conduct an experiment like the demonstration described here, and would send you the results with photos and videos.
Please do not hesitate to contact us.
We look forward to hearing from you
Refer to our products on this website.
Thanks.